You can rest easy after you call Atlanta Window Factory because we will take care of the whole replacement process from consulting, measuring, purchasing, installation and the guarantee. We look forward to working with you and having another happy customer!
Sarah Good Morning, Jeff came yesterday and finished all my windows they are beautiful thank you.
Windows look great.. your installer did an awesome job. Thanks again!
New Installed Windows - Dream Home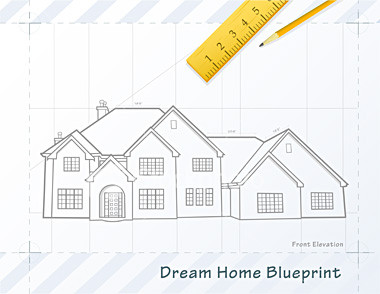 Thanks so much for all your help - my new windows look great!
Hello…Just wanted to get back with you regarding window installation…Everything went very well. …and the windows look great. . My compliments to the entire staff—from office to installation. Everyone was friendly and helpful. It was a rewarding experience and I will highly recommend you and your product. Best of luck to you.. Thanks again,
Sarah,
I've been meaning for several weeks to tell you what a great job Eddie did on my replacement windows. What a pleasure to work with him on the installation. I wanted you to know what a good decision this was. This is the first time in the 10 years I've been in the house that I can easily open my windows! Thanks
again for my wonderful new windows. I've enjoyed working with you on this project.
Sarah, My windows are beautiful, work easily, and were well installed. I was in my backyard looking at them and noticed the difference between my handiman installed bathroom window and the Tucker windows. Thank you for sending out excellent craftmen! Angela

Our goal is to have you as another happy customer from sales to the replacement window, installation and service. We have earned lots of happy customers with our installed windows and doors service and support:
HI, We love our new windows! We be happy to be your reference especially in regards to your installers work. He was incredible w/ our windows. Thanks.
Atlanta Window Installation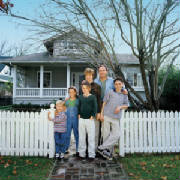 Installed Windows Support
Good afternoon. I wanted to let you know I really appreciate the quality of service you provided with the windows. Thanks for your time!
I just had to turn on my furnace for the first time this season and I soon realized just how much better my home retains heat with the new windows upstairs (plus some earlier work I had done on the insulation of my home). It takes almost no furnace time at all to get the upstairs very warm so I actually had to lower the thermostat. I am very pleased.
Thanks again for my wonderful new windows. I've enjoyed working with you on this project.
I am so impressed by the workmanship, the appearance - and by how quiet my house is with good windows and doors. Thanks for your help. Judy
WE LOVE OUR WINDOWS. I opened the windows on Saturday and it was wonderful to have fresh air after being cooped up for so long!
Thank you guys for all the hard work and your willingness to work with us. We love our windows and look forward to many years if enjoyment!
Sarah,The windows are great! I especially like the big picture window out front. We've actually had to adust our thermostat at night because we were too warm. Your installer does great work!

Our Atlanta window installation service is great with expert installation!
We are happy to work with you on your dream house with our replacement windows and expert Atlanta window installation. Our installed windows and doors process is easy and professional. After your friendly, quick and no pressure window consultation, our installers will take make measures for local manufacturing, and then expertly install your Atlanta window installation project as scheduled. Now your home is more comfortable, brighter and beautiful while saving more energy with installed windows from the Atlanta Window Factory.
Atlanta Window Factory - Call Sales 404-579-3463 - Call After Hours 770 (WINDOWS) 946-3697 - Atlanta, GA